PropTech trends for 2023 are largely influenced by the innovation of new technologies in the smart building industry. In addition to this, the Covid-19 crisis has brought up many more challenges and opportunities. In the following article, important PropTech trends for 2023 will be highlighted and explained.
With the eventful year 2021, the real estate industry, as well as the PropTech industry, have been affected to a great extent. Covid-19 brought many challenges, such as economic uncertainty, new hygiene standards and people having to lock themselves up in their own home. There were, and still are, many negative effects from this tragic pandemic. But as Einstein famously said: "In the middle of every difficulty lies opportunity." – and this is also true for the real estate industry.
Even though there is still a lot of uncertainty of what the year 2023 might bring, in the following article, we are going to outline some of the rising trends within PropTech, Smart Buildings, and Commercial Real Estate.
The Covid-19 pandemic brought various challenges to real estate professionals, PropTech companies and tenants. Many retail stores had to shut down their operations as in most countries there was a partial or complete lockdown. This also includes many malls, restaurants and also special-use buildings such as stadiums and zoos. 
Furthermore, governments had put out the rule or advice for employees to work from home, which had a dramatic impact on office buildings. Homeoffice has become the standard in many companies and might be a trend that could continue in the future. Staying at home for work might sound pleasant in the first place, but for many people, this meant to be stuck in one place, with no other daily routine. Often alone and especially in very small apartments, this has caused an increase in mental health problems. But how can these effects change Real Estate and PropTech?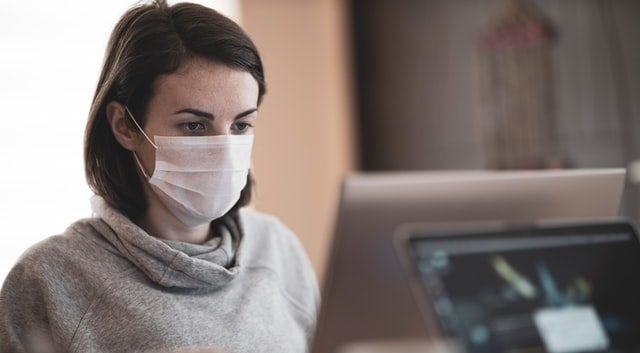 During the Covid-19 crisis, the percentage of people reporting symptoms of mental health problems such as depression or anxiety have increased drastically.
There can be many reasons for these issues but especially during lockdowns, the pressure is high as social contacts must be reduced. Thus, people will not leave their home as much as before. It is necessary to help reduce these mental health issues.
A trend for 2023 can be that there will be an increase in common spaces throughout multi-family housing and mixed-use buildings. This can include seating areas, gyms, working areas, game rooms, restaurants, cafes and more.
Another effect of the pandemic can be related to the change in working spaces. As already mentioned before, there has been a massive shift from regular offices to work from home whenever possible. 
This change has set the trend of people moving outside of cities, as there is no need to be as close to the office as before. Suburbs show increased population growth during the pandemic in comparison to the years before.
In addition, this can also increase the number of co-working places and shared offices. As a result, companies and investors might need to question the relevance of offices within 2023. But as said before, the following years have to been seen with lots of uncertainty and many trends might just be short term.
Big Data and Data Analytics
Apart from the pandemic, there have been other developments and innovations that could affect the commercial real estate industry and Smart Buildings. In particular, the rise of Big Data and therefore increased use of data analytics. 
Everything is connected nowadays, and this trend does not seem to slow down, providing a foundation for smart buildings and cities. One use-case that might find more acceptance in 2023 will be the so-called "Digital Twins".
One of the PropTech trends in 2023 is the Digital Twin, which is a virtual representation of a physical object – In this case, Buildings and Infrastructure. This technology uses real-time data to observe, study and utilize machine learning regarding the behaviour of an object.
Thanks to the Internet of Things (IoT) and smart buildings, we can generate large amounts of data from properties, this enables us to understand HVAC, Energy consumption, structural design and usage of the building. Another positive aspect that digital twins bring to CRE is that it reduces risks in case of an emergency, it reduces maintenance costs and time by predicting problems before they occur, and it makes the whole building management more efficient.
With the expansion of the 5G network all around the world, buildings will become smarter than ever before. Internet speed that might reach up to 10 Gbit/s in the near future will enable sensors and device to communicate faster and more efficient thus allowing for new use-cases within the PropTech industry. This includes Virtual Reality (VR) applications, real-time machine learning, Artificial Intelligence (AI) and as already mentioned the further growth of the IoT.
Smart Building Technology
One PropTech Trend in 2023 will be the usage of more smart building technology. These technologies will make CRE more efficient and sustainable.
More and more people are buying electric or hybrid cars. But without a stable network of Electric Vehicle (EV) Charging Stations, it will become quite frustrating to fill up your car with electricity. To improve the tenant's comfort and satisfaction, it is important to install a considerable amount of parking lots and underground garages equipped with EV stations.
Drones can find various use cases for the real estate and construction industry. The most promising use case is aerial photography for marketing purposes. This allows taking pictures from views that would otherwise not be possible. Another use-case can be for technical due diligence of buildings. Especially for hard to reach places such as roofs or complicated structures. It can be expected that in the following years drones will find even more applications, also supported by AI technology and image recognition.
One of the main pain points in buildings, in regard to the covid-19 pandemic, was the lack of efficient air quality systems. As a result, the virus could spread more easily within closed rooms. In addition, public places like schools had to regularly open their windows, even in the winter during cold temperatures. On the other hand, airplanes, which are equipped with air filtration and cleaning systems, did not account for a as many Covid cases and have a lower risk of transmitting diseases in comparison to buildings.
To deal with these issues of unreliable air quality, new management systems and technologies will be of great importance for 2023. Not only will it make the tenants living conditions more enjoyable, and thus increase the occupancy, it will also reduce energy and maintenance costs.
The Covid-19 pandemic has led to many new use-cases and developments in the real estate industry such as the importance of offices and the effect on mental health. In addition, with the rise of Big Data and 5G networks digital twins and smart buildings will become more and more significant. In addition, EV charging stations, drones and air quality management will be PropTech trends in 2023 that can transform the industry. 
If you want to find out more about smart and sustainable building technology, please take a look at our blog and glossary.