Our Goal Is To Create More
Sustainable, Intelligent And Efficient Buildings.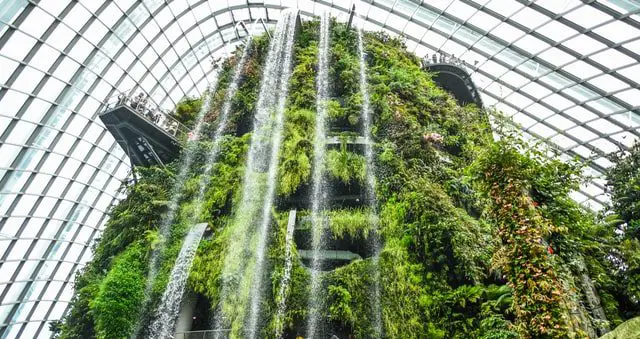 Smart CRE is a platform that focuses on the digitalization of the commercial real estate market.
It is intended for anyone interested in PropTech, Smart Buildings, and IoT. Smart CRE will provide you with all of the required knowledge, whether you wish to integrate new technology in your office buildings or find new investment options.
Taking a look at innovative, digital solutions can help the traditional real estate sector a lot. It will not only help CRE projects save money and boost their return on investment, but it will also have a significant positive impact on sustainability and the environment.
New real estate technology solutions are released every day. There is sometimes a misunderstanding about what is actually offered. Smart CRE intends to raise awareness about these topics and accelerate the adoption of proptech solutions in commercial buildings.
People frequently rely on familiar sources when utilising technology. We'd like to keep you up to date on new companies entering the market and how their products or services might help you with your real estate projects.
Buildings are responsible for a significant proportion of CO2 emissions. When it comes to Commercial Real Estate, especially older buildings that need to be modernised often require significant change. Many people may not realise that sustainable solutions often come with a positive ROI. This can be advantageous, especially in the long run. In addition, new sustainability criteria must be followed. Your CRE project can stay ahead of the competition by incorporating emerging technologies.
Providing Up-To-Date News And Articles
At Smart CRE we are constantly doing research on the latest trends in the commercial real estate industry. Our goal is to deliver relevant insights and engaging articles that highlight how digitalization in the property market is rapidly progressing, with an emphasis on smart technologies and PropTech solutions.
Smart Buildings use modern technologies to improve energy consumption, maintenance, well-being of tenants, costs and more.  
Smart Cities are able to make urban areas more environmentally friendly, safer, create jobs, improve efficiency, and create better transportation services.
PropTech describes companies or solutions that use technology to improve the real estate industry, including developing, trading, and managing buildings.
Real Estate is responsible for a major part of global CO2 emissions and energy consumption. In order to fight climate change, new innovative solutions must be found.
Commercial Real Estate or CRE describes a variety of different buildings, including offices, retail, industrial buildings, multi-family housing, and others.