Becoming a real estate agent is one of the most popular real estate careers. In the US alone, there are more than 3 million people that hold an active licence and are able to find and sell houses for their clients. To become a successful agent you need to be ambitious, good at communication and selling, have a good understanding of numbers, and have a passion for real estate. 
If these characteristics fit you, then starting a career as a real estate agent might be something to look into. There are different paths to get into this profession which we will highlight in the following article.
How To Become a Real Estate Agent in 2023
While in most cases, no university degree is required to start a career as a real estate agent, many countries require you to hold an official licence before you can start working in the industry. If you want to join a large agency they are likely to require certain skills or qualifications from you. These can include experience in the real estate industry, exceptional communication skills, self-motivated working, IT skills, a university degree in the property field, and the ability to speak multiple languages fluently.
What Does a Real Estate Agent Do
The job of a real estate agent can be very diverse and your tasks might be different from day to day. Many times you will have to schedule appointments with clients to view a potential house or apartment, as well as advise them on the entire transaction process. Being on calls with clients, other agents, and real estate professionals will be expected on a usual day as a real estate agent.
1 | Meeting with Clients
In the beginning, it won't be easy to find clients, especially if you want to start your own agency that does not have a reputation yet. Whenever you find a prospective buyer, this means driving to the different properties they are interested in and providing a detailed house tour. Also, agents are likely to attend open houses, where numerous people can view a home at the same time. 
Here you will also have to show your expertise in the property sector by explaining certain features of the buildings like heating systems, flooring, renovations, and more. Additionally, a real estate agent needs to know the surrounding area to give advice on aspects including local amenities, transportation, or schools.
2 | Managing Documents and Information
Another essential task in this career is to manage important documents during the transaction process. To make the sale or purchase of a house as easy and safe as possible, it is necessary to collect information on various building aspects. Additionally, a real estate agent needs to get credit history data, proof of funds, references from previous landlords, and other information from their clients that are interested in buying a residence.
All these documents and files about clients, as well as properties must be managed efficiently. To do so, having experience with specific real estate agents tools or Excel are essential. This skill will also help you with the task of researching sales prices for properties. Valuing a home at the right price point is necessary, as otherwise you might not find clients or miss out on revenue if it is too low.
3 | Doing Marketing for Listed Properties
In order to find clients for your listed properties, you need to have a good marketing strategy in place. Therefore, you are responsible for listing properties on different websites like Realtor.com or Zillow.com. To achieve the best results, you will have to take high-quality pictures or even 3D tours and collect all the information that needs to be included in the online listing.
Furthermore, a real estate agent is required to create and organise informational materials such as brochures or newsletters. To enhance the marketing efforts, this task might include staging houses and working with interior designers.
How To Become a Real Estate Agent
You can start your real estate agent career right out of high school. Everything you need to begin with are very good communication and negotiation skills, as well as knowledge of your local real estate market. On the other hand, in most countries, it is required to hold an official real estate licence in order to start promoting and selling properties.
Your first step will be to familiarise yourself with the local laws and regulations around the career. Make sure to know exactly what it takes to be a real estate agent in your state. In order to get the official licence, you must participate in online or in-class training to acquire the necessary knowledge. This can take anywhere from three to six months.
Sometimes you have to take a pre-licencing test before performing the agent examination. While the rules and content can differ significantly between countries, most often you are required to answer questions related to the buildings themselves and concerning the local market with its characteristics and laws.
Finally, after successfully receiving your own real estate licence, you can start your career as an agent. Now it makes the most sense to join an agency or real estate company in order to gain more knowledge of your local market and experience in the sales process. There are two main career paths to take with some years in the industry. Either you decide to stay in a brokerage firm and get promoted to senior or executive positions, or you open your own agency.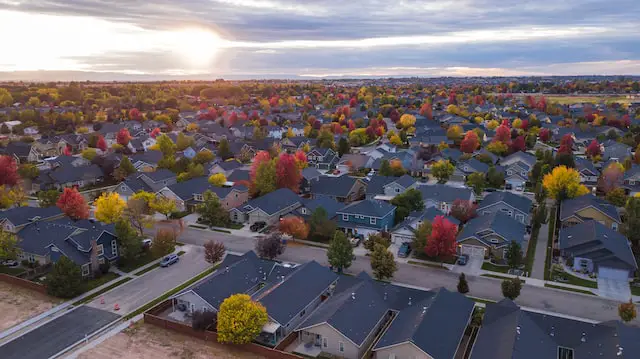 Degree
A university degree is not required
Having a bachelor's or master's degree in a related field will give you an advantage
Licence
Real Estate Licence
Driving Licence

Many agencies require you to drive to your clients and properties, so a driving licence is sometimes important
Courses and Certifications
Courses and Certifications are not required but will give you an advantage when applying
Skills
Good at communication
Self-motivated
Selling and negotiation skills
Very organised and capable of multitasking
Problem-solving skills
IT Knowledge
Real estate knowledge
Salary
Are you interested in the highest-paying real estate careers? Click here to find out more!
Conclusion
If you are thinking of starting a career in real estate, then becoming a real estate agent might be a good way to get into the industry. While there are no requirements for a university degree, you are likely to need a real estate license. After passing your pre-licencing and licencing tests, you can right away join an agency or start your own. This job will provide you with high exposure to the local property markets and will help to advance your real estate knowledge. In order to be successful in this career, you should be good at communication, negotiation, and sales, as well as have an excellent understanding of real estate in general.
If you want to learn more about the future of commercial real estate, including topics such as sustainability & ESG, PropTech, architecture, development and investment, feel free to take a look at our other articles on Smart CRE. Here you will also find insights into the job market and how to start a career in real estate.
To stay up-to-date, we would be very happy if you subscribe to our monthly newsletter. Just enter your e-mail address below. Thank you!
---