In order to become a real estate developer in 2023, it requires that you have a wide range of knowledge. This goes from management capabilities to construction and negotiation skills. If you put in a lot of effort and also work more than required sometimes, being a real estate developer can be a very rewarding career path. 
Whether you start to work in a development company or immediately create your own projects, this field is particularly interesting if you want to be part of the entire property lifecycle. Furthermore, there are many different directions that one can go into such as residential, offices, retail and even hotels or entire neighbourhoods.
In the following article, we want to show you how to become a real estate developer, what a real estate developer does, which qualifications you need, which skills are essential, and what kind of salary is realistic at the beginning of your new job.
How to Become a Real Estate Developer in 2023
To become a real estate developer, in most cases you are required to have a bachelor's and/or master's degree in a field like real estate management, finance, architecture, or engineering. Work experiences such as being a real estate analyst, asset manager, or project manager will help you to get into this career more easily. In some cases, it is also required to hold a real estate licence or special certification like CCIM and MRICS.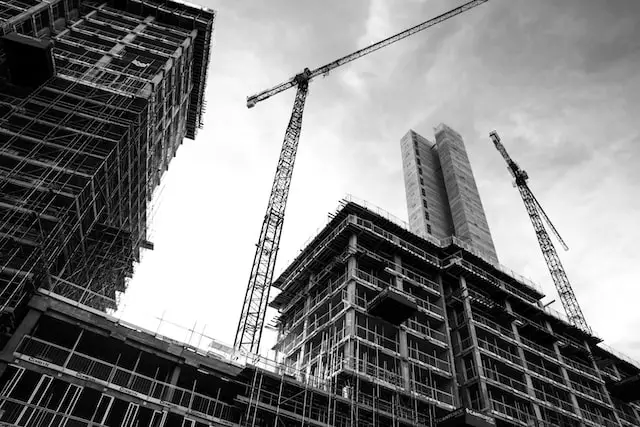 What Does a Real Estate Developer Do?
There are different types of jobs that fall into the career of a real estate developer. Sometimes these are split into different roles, depending on the company you want to work for. For example, especially in smaller companies, a real estate development manager might be responsible for more aspects such as financing or acquisitions, while in larger ones these are separated.
The term "real estate developer" can refer to both a company and an individual in the role of a development manager. In this context, we will be examining the manager role specifically.
A real estate development manager is responsible for overseeing the entirety of the building development process. This includes crafting a business plan, identifying appropriate locations, managing the construction process, and ultimately, marketing and leasing units.
1 | Create a Development Business Plan
One important responsibility of a real estate developer is to create the entire business plan for a proposed property. This does not only include financial calculations and budgeting but also marketing strategies and legal concerns. 
A successful new development needs to fit the risk-return strategy of the company and it is therefore very important that the manager identifies the right site, property type, materials, tenants, contractors, consultants, and more.
2 | Manage Different Contractors
If you decide to pursue a career in this industry, you are going to work together with a number of different professionals. As you are managing the entire life cycle of a building, you will also be involved with various companies for each process, from acquisitions to construction and sales.
A real estate developer will plan the property according to their specifications together with architects, engineers, construction companies and different consultants. Furthermore, you will be in contact with local governments and officials to create the development according to regulations like zoning, conservation areas, and historic building protection. Here you will also obtain planning consent and other permits for the construction.
It will be your responsibility to organise all these stakeholders effectively and make sure the construction process goes smoothly. This also includes regular meetings with investors that are looking to receive a return from your properties.
3 | Market Research
Market research is an important part of this role as the developer must always stay up-to-date with the latest market trends. This is to ensure that the assumptions in financial models stay true and that the desired return can be achieved. Depending on the size of the company, here you will also work together with other analysts to understand the market and find desirable properties.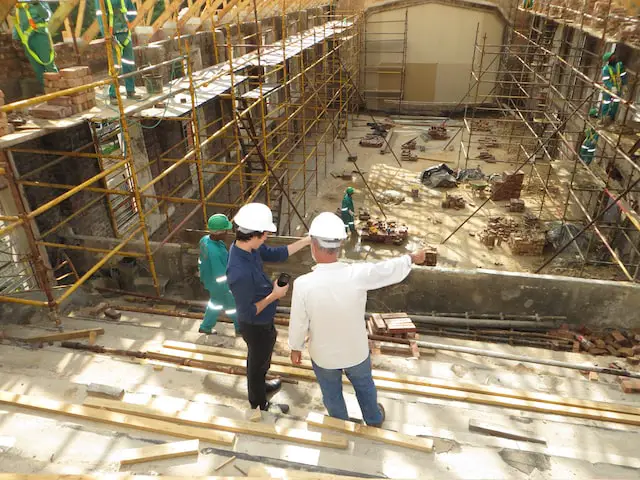 How to Become a Successful Real Estate Developer
To become a successful real estate developer in 2023 and work for a major company in the industry, there are a few steps you need to take.
What Degree is Best for a Real Estate Developer?
In most cases, this requires you to attend university and get at least a bachelor's degree in a relevant field. Some examples can be management, finance, architecture, engineering or anything related to real estate, as well as construction.
It can also be wise to get a master's degree afterwards that complements your previous studies. Since the real estate development career relies to a large extent on management and finance aspects, a good choice is to find a course in these fields. This is especially important if you have a background in a design or technical subject like architecture or engineering. 
Having previous work experience is great to start as a real estate development manager, especially in a more senior position. While some companies do not require this, and you can start right away as a graduate, it will definitely be an advantage for your application. Some positions that might help you get into real estate development are project management, real estate investment, real estate asset management, or also being a real estate agent.
Does a Real Estate Developer Need a License?
In some countries and states it might be necessary to hold a real estate licence. This is an official certification that allows them to advise clients on the transaction process of a property. To receive the license, extensive training is required which can take up to six months, followed by an exam. Before pursuing a real estate development career, make sure to find out if you are required to get this certification in your country.
How to Get Into the Best Real Estate Companies?
Networking is a crucial element of this industry, as real estate developers often collaborate with a variety of stakeholders and professionals. Building connections early on, even while still in university, can give you a significant advantage over other applicants. Opportunities to network can be found through internships, conferences, and social media platforms such as LinkedIn.
Sometimes, to become a real estate developer, it is necessary to acquire certain certifications that prove your knowledge and expertise. One example can be the CCIM or Certified Commercial Investment Member and another one can be the MRICS, which stands for Member of the Royal Institution of Chartered Surveyors.
All these qualifications may be necessary to start a successful career as a real estate developer in a property company. If you want to start your own business in the industry, you don't need all of them. But then your focus has to be on the experience, knowledge, and a large network of professionals. By having a degree or work experience beforehand, this start will be easier. 
Degree
Necessary to find a position as a real estate development manager
Some degrees include management, finance, or law with a focus on real estate, but also architecture, urban planning, or civil engineering can get you started
Licence
A real estate licence can be necessary for some countries or states, but this is rather an expectation for a real estate developer role
Courses and Certifications
Sometimes specific certifications are necessary to find a career, these include:
Skills
Real estate knowledge
Negotiation skills
Understanding legal documents
Good communication and networking skills
Financial knowledge
Management skills
Discipline and self-motivated working
Salary for a Real Estate Developer
Conclusion
Being a real estate developer can be a very interesting and rewarding career. You will be involved in the entire construction process from finding the site and planning the property to overseeing the construction process and selling the final project. A university degree and certain certifications are often necessary to join some of the best firms in the industry. In addition, negotiation and communication skills, real estate knowledge, and financial understanding are must-haves for this career.
If you want to learn more about the future of commercial real estate, including topics such as sustainability & ESG, PropTech, architecture, development and investment, feel free to take a look at our other articles on Smart CRE. Here you will also find insights into the job market and how to start a career in real estate.
To stay up-to-date, we would be very happy if you subscribe to our monthly newsletter. Just enter your e-mail address below. Thank you!
---