With an increased awareness of sustainability and efficient usage of scarce resources, the real estate industry is trying to find innovative solutions to create greener buildings. In order to measure the sustainable performance of these projects, green building certificates have been a useful solution. One of the most popular certificates is LEED. While achieving a high level of LEED can come with many benefits, the downsides of it are often left out. The following article will provide you with a comprehensive list of the advantages and disadvantages of LEED certification for buildings.
What are the Benefits and Downsides of Being LEED Certified?
The benefits of using LEED certification include the following: more environmentally friendly buildings, an improvement to the public image of tenants and the developer, more customers, higher rents and resale values, lower operating costs, financial incentives and an increased quality of life. Some significant downsides are the inappropriate weighting of points, a lack of focus on innovation, unsustainable areas and the cost of achieving the LEED certification.
What is LEED Certification?
LEED is one of the most popular sustainable building certificates and is being used to promote efficient, as well as, resource-saving technologies and processes in the real estate industry. The abbreviation stands for "Leadership in Energy and Environmental Design" and the US organization was founded in 1993. There are currently more than 100,000 buildings that are in the process of receiving the certificate or have already gotten it. Each of these projects has the chance to achieve one of the 4 levels of LEED certification, which are: Certified, Silver, Gold and Platinum.
Benefits of LEED Certification
The benefits of LEED certification do not only involve sustainability but also a number of other advantages related to health, business performance and monetary incentives.
Improve the Public Image of a Company
A building that has been certified by LEED, especially if it has received a high rating, is seen as an enrichment of the local neighbourhood. Furthermore, it can show how a company is promoting sustainability and environmental responsibility. Consequently, this brings a boost in the public image of a business that is situated in these types of buildings and also to the developer that has created the project. It is also often known, even in large cities, and can attract more attention or awareness towards these companies.
Attract Customers, Tenants & Employees
Another benefit of LEED certification is that it will attract more customers, as there is an increased focus on products from sustainable businesses nowadays. These customers can also be tenants when taking the point of view of a real estate developer or investor. Many businesses are searching for green, grade A offices that are equipped with the latest amenities and technologies. This allows attracting more employees and also brings an increase in working performance, which will be highlighted later on in this article. A study from the US Green Building Council (USGBC) has revealed that 79% of employees would choose a job in a building that has been certified by LEED over one that is not certified.
Higher Rents & Resale Value
All these benefits from a green building can be reflected in increasing demand and consequently higher rents, as well as resale values. Cushman & Wakefield has analysed sales for LEED-certified offices and came to the result that grade A offices can see a 25.3% increase in the ft²-price, while grade B offices even achieved a premium of 77.5% over non-certified properties. Furthermore, it has been found that rents are approximately 11% higher for these types of buildings.  
Lower Operating & Maintenance Costs
Green or sustainable buildings are able to reduce operating and maintenance costs in numerous different ways. By relying on renewable energy sources and more efficient technologies like HVAC systems, lighting and windows, costs for electricity can be minimized significantly. In some cases, these buildings are so efficient, that they are able to sell their electricity back to the power grid and create additional income. Another aspect is the lower maintenance costs. These can be achieved by utilizing smart technologies and building management systems (BMS). They can predict when maintenance is due before any incidents will happen and therefore reduce the costs of replacing a certain part.
Tax Benefits & Incentives
In some countries, incentives for getting a LEED certification have been put in place to encourage sustainable building practices. These include tax benefits or other monetary grants from the state. In New York for example, if a building reaches a certain LEED level, the owner will be exempt from property taxes. The better the LEED certification, the longer the exemption will apply.
Increased Quality of Life & Health
Another benefit of the LEED certification is the improvement of tenants' health and quality of life. With better lighting conditions, lots of daylight, better air quality and climate, people that are working or living inside LEED-certified buildings will see an improvement in their health. Especially with the current pandemic, this topic has seen a significant increase in popularity.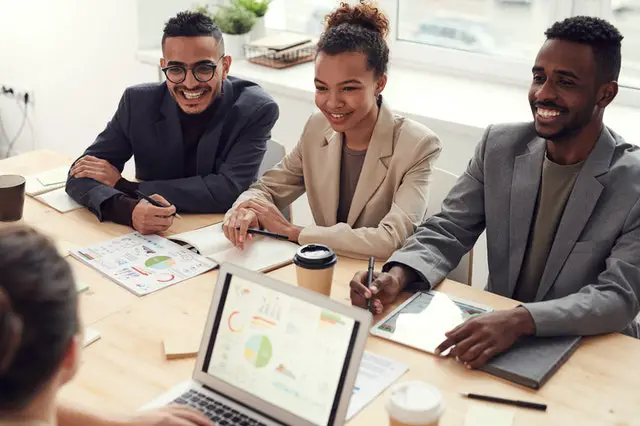 Making the Environment More Sustainable
One of the main benefits of LEED is its impact on the environment. As the name "Leadership in Energy and Environmental Design" suggests, its purpose is to promote sustainable decisions in the real estate and construction industry. By following the organisation's guidelines, commercial buildings will be able to reduce the number of resources consumed, save energy, use sustainable and renewable building materials, and save large amounts of CO2. Currently, the real estate industry accounts for around 40% of the global CO2 emissions and thus, it's important to improve this sector to reach the sustainable development goals.
Increased Employee Performance
Another interesting benefit for businesses is, that certified buildings have shown to increase the productivity and performance of employees in offices. According to the World Green Building Council, there are a number of factors that influence how well people are working in an office. These include: air quality, climate comfort, lighting, interior layout, outside views and the location of the building. By working on these aspects and following LEED criteria, overall productivity and absenteeism can be improved.
Downsides of LEED Certification
While LEED wants to encourage the usage of sustainable building design practices and green technologies, some parts of their guidelines are criticized as they do not lead to the expected positive impact on the environment. The following downsides of LEED are relevant for developers or investors when planning to apply for the certification.
Defeating its Purpose with Less Impactful Points
For some cases, it seems that the LEED score is not appropriately weighted. Insignificant aspects that do not largely contribute to a more sustainable environment or building give the same number of points as expensive and complex systems. Because of this flaw, many companies focus on aspects that are easy to achieve in order to reach a high score.
Some institutions offer simple green building courses, others create social rooms that no one uses or bike racks that have no bikes in them. All of these elements add points in some way to the final LEED score but are neither demanding nor have a real impact on a more sustainable environment.
Innovation is Not Taken into Account
The LEED certification lacks a system that encourages new innovative solutions and designs in the real estate industry. While their certificate promotes the use of sustainable building principles, it is more a copy and paste process that just gets applied to each new project and misses the opportunity to inspire other owners and developers.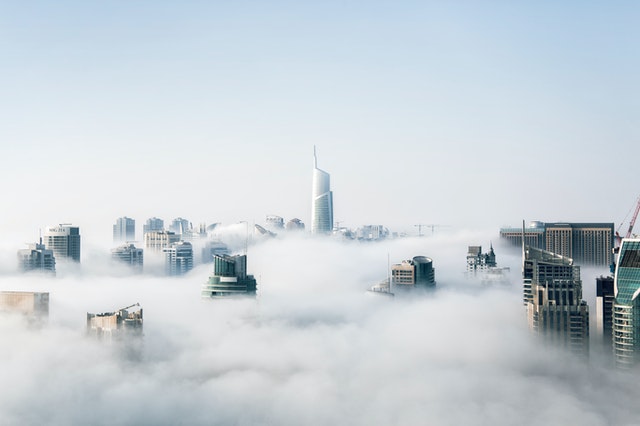 The Area of the Building can be Unsustainable
Another downside of LEED is, that the area where a site is located does not play a big role. This includes preserving the ecological environment and not harming the local area by following certain standards. It also does not take into account how easily the building can be reached by walking. Even if a property is fitted with the most modern and sustainable technology, if it can only be reached by car it will still create a negative impact on the environment to some extent. This is why walkability is so important and should not be left out by LEED.
Time-Consuming and Expensive Processes
Applying for and reaching the certification can be quite complicated and time-consuming, especially for very complex real estate projects. Furthermore, the additional costs should not be forgotten as these must be placed against the potential higher revenues from lower maintenance costs. higher rents and lower vacancy rates. Because of the differences in each individual building, estimating these expenses can be difficult. Somewhere in the range of 2.5% to 9% of total project costs could be added on top, depending on which level of LEED the developer aspires to reach.
Focuses on specific rather than generic products
Lastly, one LEED downside is that the score focuses on specific products that should be used in order to receive points. This can include materials such as timber, for example, that is certified by a specific organization, while other certificates are not considered suitable. It is recommended that using a more generic definition would avoid unfair advantages and open the market for more innovative products.
When developing a new building it can make sense to apply for the LEED certification because of a number of significant benefits. These include financial incentives and higher rents, lower operating costs, an improved public image, a positive impact on the environment and improved well-being of tenants. While these arguments make LEED an attractive choice, its downsides should not be ignored. The high costs and time-consuming processes, the inappropriate weighting of certain points, the lack of encouraging innovation and focus on specific products can make other green building certificates a better choice.
If you want to learn more about sustainable real estate, PropTech, smart buildings and cities, feel free to take a look at our other articles.