Green building certifications are a good way to show the level of environmental sustainability of real estate. They let us quantify how green a building is in a standardized way. 
One of the most popular certification systems is called LEED or "Leadership in Energy and Environmental Design". It was founded by the US Green Building Council in 1993 and, by today, certified more than 80,000 buildings globally.
If you want to find out more about other green certification systems, feel free to take a look at our article.
In order to understand the impact of the LEED certification, it is important to know which levels of the rating are achievable and how to get them. In addition, we will take a further look at some of the most sustainable buildings in existence.
What are the 4 Levels of LEED?
The LEED certification system consists of 4 levels: Certified (40 – 49 points), Silver (50 – 59 points), Gold (60 – 79 points) and Platinum (80+ points). In order to achieve them, a building must focus on reducing energy consumption and waste, managing resources efficiently and reducing operating costs.
The 4 Levels of LEED Certification
Certified


In order to receive the "Certified" rank from LEED, the building needs to achieve between

40 – 49 points

. This level makes up about 15% out of all buildings that have received a LEED ranking.




Silver


The "Silver" level is granted for projects that get a score between

50 – 59 points

. Around 30% of buildings are able to reach this level.




Gold


"Gold" is the second best level for the LEED certification. If you want your building to be in this category, your score has to be in the range of

60 – 79 points

. This is the most common level and about 50% qualify for it.


Platinum
The highest possible ranking to achieve is the "Platinum" certification. Your building has to reach more than

80 points

. This means all the environmental aspects have to be maximized. Only about 10% are able to qualify for the platinum LEED ranking.
How to achieve the LEED Certification?
Now the big question that remains is, how can your building's achieve the LEED certification?
The usual process after applying for the certification consists of a third party that is investigating the design phase of a new development. By supporting architects and building engineers, LEED helps to ensure that the desired ranking level is reached.
The criteria that are important for the evaluation of a building, are presented by the US Green Building Council, which is responsible for LEED. They are the following ones: 
Integrative Thinking

Energy

Water

Waste

Materials

Location & Transportation

Sustainable sites

Health & Human Experience

Regional Impacts

Innovation

Global, Regional, Local Context

 
If you are planning your real estate developments or refurbishments in regard to high sustainability in the previously mentioned areas, you can achieve the best certifications.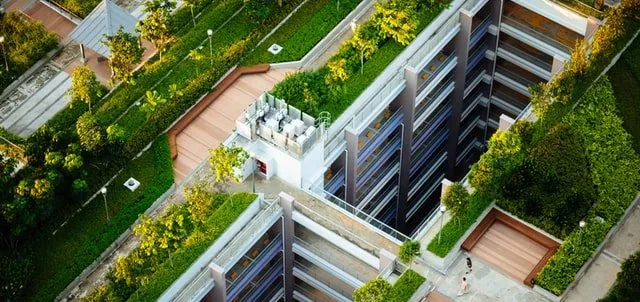 The 8 Different Types of LEED Projects
Currently, there are 8 different types of LEED project categories. These are aimed at different stages in the real estate lifecycle or also include various property types.
1 | Building Design and Construction BD+C
BD+C is primarily used for new construction projects in the commercial real estate sector. Ranking criteria is focusing on the design phase and is followed through till the project has been constructed. This certification is also used for major renovations that significantly impact the property. Applying for BD+C is a good decision for new development projects, as it shows the efforts made towards creating a sustainable and efficient building for its residents, as well as the local community.
LEED BD+C can be used for many different properties including offices, retail, data centres, healthcare, hospitality and more
2 | Interior Design and Construction ID+C
The Interior Design and Construction category ID+C helps to improve the sustainable performance for indoor spaces. It is especially useful for projects that do not have access to the entire building but rather a defined space inside a larger complex. These properties can include single offices, retail shops, or hotels in a mixed-use building.
In LEED v4.1, the latest generation of certification, ID+C is enabled by including new options for smoke control, details on projects within a building, different specifications for daylight, acoustic performance, and air quality. 
3 | Building Operations and Maintenance O+M
The third type of LEED project is related to the phase of a building that is consuming most of the energy and resources, the operations phase. Furthermore, this stage also includes maintenance which can have a significant impact on the efficiency and sustainability of real estate. O+M is focusing on existing buildings and interior spaces and aims to improve the overall efficiency by making improvements or adjustments. 
To achieve a high level in this category it is necessary for building operators to create a more digitized environment of property information. By using data instead of physical documents, the efficiency can easily be analyzed and optimized. 
4 | Neighborhood Development ND
Contrary to most of the other LEED certifications, Neighborhood Development ND is not concentrating on a single property but rather a whole area. It is available to projects that are either in the planning phase or constructed by a maximum of 75%. Another option can be used for finished projects that were completed not later than three years ago. 
ND has the goal of creating more sustainable communities and neighbourhoods in every aspect. This means to achieve improvement in social, environmental and economical performance.
5 | Homes
The Homes category is used for residential projects. This includes single-family homes, 1-3 story multi-family, and 4-6 story multi-family buildings. In the certification progress, similar criteria will be considered as the ones for commercial properties (as mentioned above).
Choosing the LEED Homes project for a residential building can bring benefits for the tenants such as improved health & wellbeing, but also financial advantages. Operating costs can be saved and the resale value increased.
6 | Cities and Communities
Compared to the neighbourhood development, cities and communities is a more extensive programme that is applicable to existing urban areas. It has the aim to improve city planning, development and operation with all sustainable development goals in mind. Therefore, LEED created new benchmarking performance standards that are specifically suited for this type of real estate project.
There are specific requirements for a city to be considered for LEED Cities and Communities, these can be found on the official USGBC website. They include numbers related to Energy, Water, Waste, Transportation, and Quality of Life.
7 | LEED Recertification
Another type of LEED program is the Recertification. It can be used for projects that have previously been certified by LEED but want to achieve a higher ranking, thanks to new investments into the property. To receive a certification, the available data from the first project will be analyzed and compared to the changes made in the new application. The Recertification program is a good opportunity for existing buildings to gradually improve over time while not having to invest too much capital in technology or amenities.
8 | LEED Zero
Lastly, there is the LEED Zero project type. It is an extension to existing LEED certifications and verifies if a building is net-zero in certain categories. These include Carbon, Energy, Water and Waste. To achieve this level, the concerned type of resources has to be net zero for a period of 12 months. Except for waste, here a GBCI True certification with the rank "platinum" needs to be presented to the LEED organization. 
While LEED offers many opportunities for the commercial real estate industry, there are also a number of downsides that must be considered before applying for a certification. In one of our latest articles, we highlighted these important advantages and disadvantages of LEED.
Examples of LEED-Certified Buildings
Let's take a look at some LEED-certified projects by other architects and developers from all around the world. The buildings that are shown in the following list were all among the highest-ranked projects. Therefore getting the best of the 4 levels of LEED certification – platinum.
By analysing different projects around the world, it will be easy for you to get an idea of what works and what might be too difficult to implement in a new development.
While innovative and modern solutions will always provide you with extra points in the LEED certification, sometimes it is better to rely on working concepts. Not only will this reduce the risk of your projects and helps to gain building permits faster, it will also provide you with more reliable data on performance, maintenance, and return.
Taipei 101


The so-called "Taipei 101" is the first skyscraper that was able to receive the LEED v3 platinum rating (see picture below). It is located in Taipei, Taiwan, and has an astonishing height of 508 meters. This also makes it one of the tallest skyscrapers on earth.

Even though the building was constructed in 2004, before the LEED certification was established in Taiwan, a great emphasis was put on green building technologies and sustainable design. Furthermore, more capital was invested after its completion to retrofit the existing building with additional energy-efficient measures.

Some of the green features of Taipei 101 include energy-efficient lighting, an energy management and control system (EMCS), smart HVAC system, low-consumption water appliances, thermal energy storage, a highly insulated facade, and a rainwater harvesting system.

Philip Merrill Environmental Center
The Philip Merrill Environmental Center is the first building to ever receive a LEED platinum score. It was built in 2001 and features some sustainable technologies and design aspects that have been used in many modern properties.

Due to its location directly in nature and next to a creek, environmental sustainability was an important part of the development. The entire building is constructed using recycled materials or products that do not harm the environment. It uses rainwater harvesting and storage, natural ventilation, wastewater reuse, and sustainable landscaping.

Due to its location and features, the Philip Merrill Environmental Center has a very low energy consumption and carbon footprint.
Clinton Presidential Library


The William J Clinton Presidential Library is the first federal building to ever receive a LEED platinum score. It is located in Arizona, United States, and has been constructed in 2004.

While in the beginning the property only received the LEED level silver, over the years many upgrades have been performed to raise the score to the highest possible level.

To achieve this sustainability ranking, the architects and engineers have implemented a number of green building elements. The floor is made out of recycled rubber tires and large areas of solar panels on the roof help to generate energy for the building. Additionally, the building uses a glass facade that helps to bring in high amounts of natural light. On the roof of the Library, a green roof has been installed that helps with insulation and improves the air quality.

NRDC Building
First building in the US to receive a LEED platinum certification

The Vancouver Convention Center


The Vancouver Convention Center is the first convention Center to receive a double platinum certification. It managed to do so by incorporating a green roof and restoring marine habitats to improve water quality.

Additionally, the property is recycling wastewater, using a seawater heating and cooling system, as well as maximizing natural light and ventilation throughout the building.

Business Instructional Facility


On the campus of the Illinois Gies College, the Business Instructional Facility was constructed in 2006. It is one of many LEED-certified buildings at the university and the first facility at a public university with a LEED platinum level.

By using different building automation systems, the building can reduce energy consumption in areas that are unoccupied at the moment. It uses solar panels and a zinc roof that reflects solar radiation, to improve insulation.

Furthermore, the facility uses a smart HVAC system and natural ventilation to improve indoor air quality, as well as low-consumption water appliances.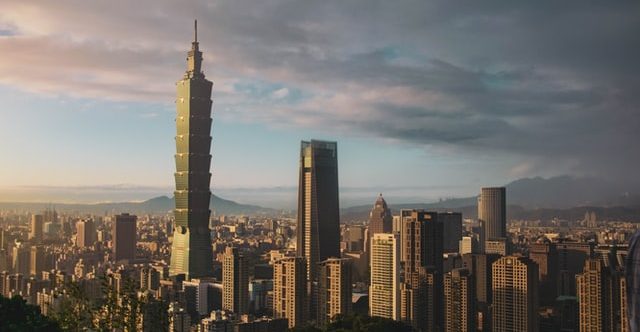 One of the most popular ways to certify green buildings is by using the US-based system LEED. By today many tens of thousands of buildings have been certified in either one of the 4 levels: Certified, Silver, Gold, or Platinum. 
It is important to take into account the requirements before applying for the LEED certification system. This includes areas such as energy, materials, location, impact and innovation. By doing so, your real estate projects will be on top of the platinum ranking and lead the way for a more sustainable future.
If you want to learn more about PropTech, Smart Buildings and Sustainability in the Commercial Real Estate Market, feel free to take a look at our other articles.
To stay up-to-date, we would be very happy if you subscribe to our monthly newsletter. Just enter your e-mail address below. Thank you!