Do you want to become a real estate analyst? Here is what you need to know!
A common entry-level job in the real estate industry, especially for commercial properties, is the analyst position. The responsibilities for this career can vary between countries and companies, but an excellent understanding of the financial performance of properties, financial models, and the real estate market are must-have skills.
If you are planning to go into real estate development, asset-, portfolio-, or fund management, this will be a good starting point. To become successful in these career fields, it is essential to have an understanding of individual property values and the real estate market. But what does a real estate analyst do in their day-to-day work?
What Does a Real Estate Analyst Do?
A real estate analyst finds and evaluates new investment opportunities. Their responsibilities include creating financial models, presentations and reports, conducting market research, analysing risk, helping with due diligence, as well as assisting with the entire transaction process.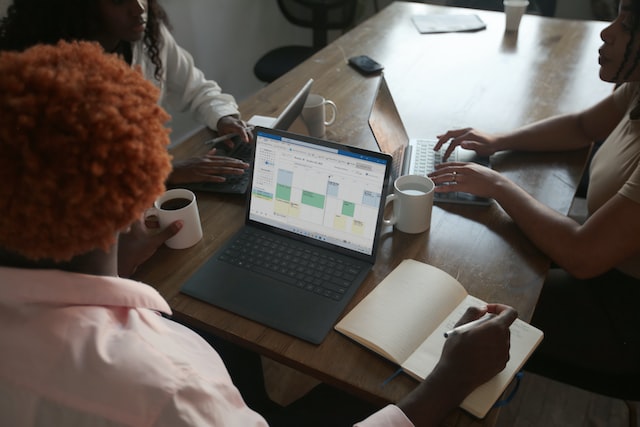 Real Estate Analyst Responsibilities and Tasks
The tasks of a real estate analyst can vary between different companies in industries. Some analysts might work in a brokerage, while others work in a real estate private equity firm. 
These companies have different goals and therefore set different requirements for the role of a real estate analyst. Most often, the following tasks are essential for the career.
Analyse Investment Opportunities
One of the main responsibilities of a real estate analyst is to find and analyse new real estate investment opportunities. To do so, it is necessary to create financial models that represent the potential investment. 
These models, which often are Discounted Cash Flow (DCF) models, will be updated with current market data and property information. Furthermore, the real estate analyst will have to perform sensitivity and scenario analysis to improve the accuracy of the model.
Depending on the industry and type of property, these analyses can vary. Sometimes they might only be conducted for a single apartment, sometimes for an entire portfolio of office buildings. 
After the evaluation of a deal has been provided, it is a responsibility to create business plans, presentations, and reports for these opportunities to convince managers, as well as investors of its benefits and risks.
Market Research
Next to evaluating properties, a real estate analyst will also have to keep an eye on the entire market. To make informed investment decisions it is important to stay up-to-date with current trends and changes that influence a region, country or asset class.
Market research is also important to understand global economic trends that might have an impact on demand, supply or financing options. 
If you decide to pursue a career in this field, you will have to create reports and presentations that can assist your company in finding the right investment opportunities at the right time. Therefore it is also necessary to determine the risk on the market- and property-level.
Assist with the Transaction Process
The transaction process involves many professionals in a real estate investment or brokerage firm. Analysts will have to participate in meetings to assist with the presentation of new investment opportunities.
Additionally, they will be involved in the due diligence procedure. This includes verifying documents about the lease, occupiers, rental income, and operating expenses of the property. Additionally, the analyst will be working together with surveyors, planners and consultants to check the features and quality of the buildings themselves.
Qualifications of a Real Estate Analyst
For a career as a real estate analyst, it is essential to understand the financials behind investments in properties. Therefore, it is often required to hold some sort of financial degree and have extensive knowledge of the real estate market.
Degree
A university degree is usually required to start a career as a real estate analyst. It is important to understand investments and financial models. Therefore, a degree in finance, private equity, or real estate investment can be a good decision. 
Additionally, having a master's degree is sometimes necessary or will provide you with an advantage over other candidates. This can be related to the property field, such as real estate management or development, but can also include finance or business management.
Certifications
Another way to improve your chances of finding a job at a reputable real estate company is by having a financial modelling certification. This will show your future employer that you are experienced at creating real estate models and will be a great addition to their team. 
There are a number of different providers of these courses but most often the content is similar. One popular certification is by the corporate finance institute.
Skills
The following skills are necessary to have a successful career in the real estate investment sector as an analyst:
Excellent at Financial Modeling
Real Estate Knowledge
Good at Market Research and Data Analysis
Communication Skills
Great Writing and Presentation Skills
Experience with Microsoft Office (Excel, PowerPoint, Word) 
Discipline and Self-Motivated Working
Salary for a Real Estate Analyst
Conclusion
To understand what a real estate analyst does, it is important to know that the tasks might differ between companies and countries. Most often, some of the responsibilities include creating financial models, evaluating real estate investment opportunities, analysing the market, creating reports and presentations, conducting due diligence and assisting with the transaction process. 
If you have strong skills in finance and extensive knowledge of the real estate market, becoming a real estate analyst might be a great option for you.
If you want to learn more about the future of commercial real estate, including topics such as sustainability & ESG, PropTech, architecture, development and investment, feel free to take a look at our other articles on Smart CRE. Here you will also find insights into the job market and how to start a career in real estate.
To stay up-to-date, we would be very happy if you subscribe to our monthly newsletter. Just enter your e-mail address below. Thank you!
---