The BREEAM sustainability certification will help to increase asset values and rents of real estate projects. 
To create more sustainable buildings at a faster pace, it is important to have a way of measuring their success. This allows us to compare how new developments, as well as existing ones, perform against each other and sets out standards to follow. 
One of the most popular sustainable building certification methods is called "BREEAM".
What is BREEAM Certification?
The "Building Research Establishment Environmental Assessment Method" or short "BREEAM", is a sustainability certification method for many types of real estate. It uses 10 different measurement categories such as management, energy, water, waste, pollution, and more, to rate a building's environmental performance and give it a score.
How Does BREEAM Certification Work?
BREEAM is the oldest sustainability certification organisation and was founded in 1990. They currently rated more than half a million buildings worldwide and are one of the leading authorities in the industry next to LEED and Energy Star.
In order for a building to receive this certification, it first has to be identified which standards apply to it. There are currently 5 categories in which a project can be placed:
New Construction (Homes and Commercial Buildings)

In-Use (Commercial Buildings)

Refurbishment and Fit-Out (Homes and Commercial Buildings)

Infrastructure (Civil Engineering and Public Realm)

Communities (Masterplanning)


By dividing projects into these standards, it will be easier to identify the demands of the developer and better analyse how the desired level of sustainability can be achieved.
After this first step is done, a BREEAM assessor will be appointed that guides the owner, developer or investor through the process of getting their certification and the building will be registered with the organisation.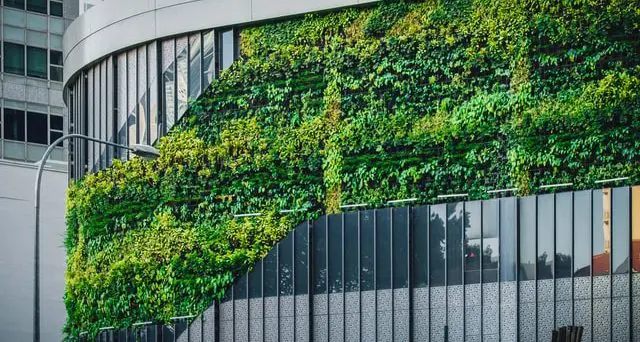 In the next step, a pre-assessment will be conducted with the help of the BREEAM consultant. Therefore, information and data will be collected regarding the project. This step can be different whether the building is a new construction or in-use currently. The following 10 categories have been selected by BREEAM to assess sustainability performance.
Energy

Health and Wellbeing

Innovation

Land Use

Materials

Management

Pollution

Transport

Waste

Water

 
Each of these assessment criteria has a different weight for the scoring and is even further narrowed down when looking at them individually. To better explain how this works, we will showcase a number of standards that are required for new construction projects that are aiming to receive a BREEAM certification.
For the management category, for example, it is important to follow responsible construction practices, which is worth 6 credits and to create a detailed cost & service life plan, which will give 4 credits.

Health and Wellbeing standards include visual comfort, indoor air quality and acoustic performance. The first one grants 6 credits and the other criteria 4.

One of the most significant and important categories is related to Energy. If a building is able to efficiently reduce energy use and carbon emissions, it can receive up to 13 credits.


To finally receive the BREEAM certification, the collected information about the building will be sent to a committee that decides on the score. There are 5 ratings that a building can potentially achieve. Each of them requires to pass a certain percentage of the total score.
Every project that has a score of below 30% is not able to pass and receive a certification by BREEAM. After the successful confirmation of the certificate, the building owner can purchase a plaque to display their achievement.
Benefits of the BREEAM Certification
Reduces Environmental Impact of Buildings
One of the main benefits of the BREEAM certification is that it improves the efficient usage of resources by a building. Thanks to the strict guidelines on each of the criterias, real estate projects that are certified by BREEAM can reduce energy consumption and CO2 emissions by at least 25% – 30%, compared to regular buildings

,  thus having a positive impact on the environment.

Increased Demand
BREEAM certified buildings show a high demand by customers because of the increasing awareness of climate change. Furthermore, the benefits of sustainable offices or residential housing such as improved living conditions, comfort, and reduced running costs add additional value.
Reduced Costs
By adopting smart energy management systems, renewable energy sources and intelligent architectural design, sustainable buildings that aim for the highest BREEAM ratings are able to reduce operating costs significantly. This is also another factor that adds value to the property when selling it.
Improved Image of the Building/Company
There is an improvement of how people perceive the building itself or the company that developed it. A better image can result in more demand for the property and also more support towards the developer. Also, companies that rent or buy a BREEAM certified office are able to improve their sustainable image as well, which is an important factor nowadays.
Improved Health and Comfort
Important factors for the ranking are related to Health and Wellbeing. With better indoor air quality, visual comfort, acoustic performance, climate and security, the conditions of living and working can be improved

. This results in satisfied tenants and even more productive employees in offices.
How Much Does BREEAM Certification Cost?
To create a sustainable building it is important to evaluate the costs and benefits.
BREEAM certification costs can vary depending on a number of factors. Investors and developers need to analyse if this investment is worth it for their projects. While most people think that sustainable buildings are expensive, in reality, it is quite the opposite!
The focus of this section of the article is on BREEAM costs, which consist of a certification fee and construction premium.
BREEAM Fees
For the latest version of BREEAM In-Use, version 6, there are a number of fees that are related to the certification. The following costs are applicable for each registered building.
Registration of Building: $1,080

Asset Performance Certificate: $1,350

Building Management Certificate: $1,350

Mid-Cycle* Asset Performance Certificate: $540

Mid-Cycle* Building Management Certificate: $540

*Mid-Cycle certifications can be submitted during the existing BREEAM certification to provide new information. This might improve the rating to a better score or level.
Extra Fees
Audit Failure: $810

Failure Resubmission: $405

Amendment: $220

Fast Track Quality Assurance Audit: $950 – $1,650

All in all, these fees can add up to about $4,000 to $8,000, depending on the complexity of the project and the number of resubmissions.
Construction Cost Premium
In addition to the initial certification fees, the building needs to receive upgrades to improve its sustainability performance. This can include anything from rainwater harvesting and green roofs to smart HVAC systems and LED lighting.
The construction premium for BREEAM-certified buildings varies between the different types of commercial real estate. To have a better understanding of these expenses, it is more accurate to consider them individually. All the data is based on calculations from the official BREAAM organisation. 
Offices
Very Good: 0.2%

Excellent: 0.8%

Outstanding: 9.8%

Retail
Very Good: 0.2%

Excellent: 1.8%

Outstanding: 10.1%

Industrial
Very Good: 0.1%

Excellent: 0.4%

Outstanding: 4.8%

Mixed Use
Very Good: 0.2%

Excellent: 1.5%

Outstanding: 4.8%

To receive a "very good" or "excellent rating", extra construction expenses are only about 0.1% to 1.8%. These BREEAM certification levels are already a significant improvement and will help to increase asset values and rents. It shows how little capital is necessary to create buildings that have a positive impact on the environment.
If it is the goal to create buildings that set new standards and drive innovation in the real estate market, then receiving the "outstanding" level is a great achievement. In comparison to all other scores below, this ranking requires a considerable amount of investment in new technologies and designs. 
Often, these buildings implement solutions that are very innovative and have not seen a lot of use in the industry. This is why construction costs are much higher, with a range of 4.8% to 10.1%.
If you want to learn how to achieve a BREEAM Oustanding certification, take a look at our article in which we explain how to do it.
How Long Does BREEAM Certification Last?
BREEAM certification for new construction projects is valid for the entire life-time of a building. Therefore it is a good decision to already apply for an assessment at the planning stage of a development project.
For BREEAM In-Use certification, it lasts for 3 years in total. After it expired it needs to be renewed, which results in additional costs.
The BREEAM certification is one of the most popular sustainable real estate rating organisations. It assesses buildings on various factors such as energy, innovation, water, health & wellbeing, materials and more. Receiving this certificate can notably benefit the environment, the occupants, the developers and investors.
If you want to learn more about sustainable buildings, smart cities and PropTech, feel free to take a look at our other articles.
To stay up-to-date, we would be very happy if you subscribe to our monthly newsletter. Just enter your e-mail address below. Thank you!