Building Automation Systems offer immense potential as they can noticeably improve the efficiency of real estate in many aspects.
Buildings have come a long way from just consisting of concrete, wood and stones. Not only do they have to provide housing and shelter but it should also be in a comfortable and healthy way nowadays. In addition, saving resources and creating a sustainable environment are some of the points we have to focus on in the 21st century.
To achieve these goals it can help to automate processes and activities in a building with the use of sensors, controllers and software that manages the performance.
What is Building Automation?
Building Automation is a system that controls a building's central functions such as HVAC, lighting, energy supply, security and more. By utilizing the IoT, AI and machine learning, these processes can become more efficient and safe.
How does Building Automation Work?
A Building Automation system consists in general of 3 parts. A sensor that collects data, an automation software that manages the inputs and a controller that adjusts the hardware.
In short, this means we need some sort of input, a unit that makes a decision regarding this information, and an output.
Sensors
Sensors can take up a large variety of functions. This includes temperature, humidity, airflow, light, pressure and occupancy.
Building Management System (BMS)
After retrieving the information about the building from all these sensors, it now needs to be interpreted, analysed and processed to be automated. In order to do so, Building Management Systems or BMS are being used. They are the central controlling point for building automation and help to organise, as well as visualize complex buildings.
BMS takes the sensor inputs and analyses it depending on what has been configured for HVAC, lighting, security and more. Thanks to Artificial Intelligence and Machine Learning, patterns can be found that improve the building's management over time. Once a decision is made, BMS sends a signal to the hardware output.
Output
The output is how building components act once they receive a signal from the BMS. For example, the HVAC system adjusts the temperature, shading opens or closes, or lighting gets dimmed.
There are many ways how building automation can be used to improve the efficiency, comfort or safety of a building. We now want to highlight a few solutions that we think are significant and could be a great addition to your building projects.
Lighting
Lighting sensors can measure the intensity and colour of light inside a room. When it gets darker outside and the brightness is not sufficient anymore, lamps inside can regulate to provide the most comfortable environment. Furthermore, once there was no motion detected in a room, lights can be turned off automatically in order to reduce energy consumption.
HVAC
Heating, Ventilation and Air Conditioning can be improved a lot thanks to building automation. As HVAC accounts for a large part of the energy consumption of real estate, automated controls are able to increase its efficiency by only adjusting heating or air conditioning when it is needed. Air quality, humidity, temperature and lighting sensors can be used to do so. 
Security
There are many security hazards that can occur in a building, especially if it becomes more complex. Pipes can leak, fires can break out, and also unwanted people can try to enter the building. Pressure sensors, smoke detectors, smart security cameras, and motion sensors can help to find issues. In order to avoid these risks as much as possible, automation can find patterns and unusual events even before they have happend.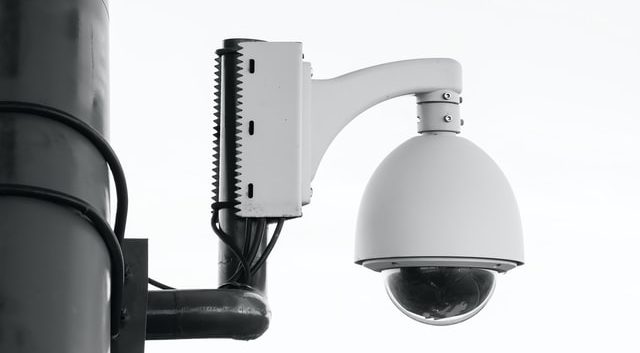 Here are some of the best advantages of building automation.
Reduction of energy consumption

Lower maintenance costs

Increased comfort for tenants

Increased productivity

Better security of the building 
Building Automation can be beneficial to control, visualize and optimize buildings. Especially large and complex projects can see many advantages such as a reduction of energy consumption and costs, increased productivity and comfort as well as better security.
If you want to learn more about smart buildings and cities, feel free to take a look at our other articles on Smart CRE.