A smart city can be the solution for our growing urban areas. Transportation, waste management, water and energy supply, logistics, business, social life and governmental organizations are changing drastically with this increasing number of people.
But thanks to modern technologies, these problems can be weakened or even eliminated. Sensors, digital twins, IoT, Artificial Intelligence and Machine Learning can help us to create cities that are efficient, environmentally friendly and enjoyable to live in. 
These smart cities are currently growing at a rapid pace and have improved the lives of their citizens in many ways. In one of our articles, we highlighted the 10 smartest cities in the world to show what makes them successful.
When it comes to understanding these urban areas, different projects around the world have often pointed out the following 4 pillars of a smart city.
What are the 4 Pillars of a Smart City?
The 4 pillars of a smart city are connectivity, mobility, public engagement, and cyber security. Connectivity is needed to transfer large amounts of information, which are handled with care thanks to cyber security systems. Mobility has to be efficient and sustainable and the public has to be engaged in decisions made for the city, in order to create a true, "smart city".
A smart city relies on the internet and a stable, as well as fast network, to exchange important data. Real-time information is necessary in order to have a working IoT environment that can withstand the fast changes of a large city. This network has to be available 24/7 to coordinate traffic, provide security, and manage energy supply.
Even in cities that are not yet considered smart, businesses, hospitals, transportation and the citizens are in need of a reliable internet connection. The better it is, the more people and companies will be attracted to this location.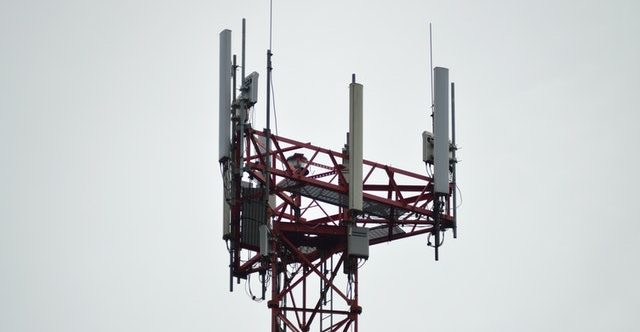 Recently, many governments have introduced policies and solutions in order to change transportation in cities. This includes reduced speed, promotion of public transportation, shared mobility (bikes, scooters, cars) and incentives for electric cars. 
As transportation accounts for a large part of greenhouse gas emissions, it is important to have an efficient and resource-saving way of moving around the city.
Sensors and the IoT are able to collect real-time data of traffic, which can then be analyzed and interpreted by artificial intelligence to make the best decisions for every situation. 
One of the 4 pillars of a smart city is public engagement. It promotes the active collaboration between citizens and local authorities, to create a more enjoyable, safe and efficient urban environment.
This includes for example: the availability of important information displayed throughout the city, applications for mobile devices to share information (e.g. report any damages on streets or public transport), easy and digital access to government services.
Furthermore, social aspects are of great importance for smart cities as well. Supporting communities and culture is necessary to create a city that is built around its citizens and meets their needs.
Many of the top 10 smartest cities are also promoting and sponsoring startups or companies that are operating within the PropTech or smart city field. This helps to accelerate the growth and innovation of these urban areas.
These cities are relying on data – and often also sensitive data. Therefore it's important to handle it with care and create a reliable cyber security system. Every device needs to be protected in this environment, from sensors and mobile devices to the communication network itself. New solutions are getting developed for this problem by many companies all around the world. One technology that can potentially help with it, is Blockchain. 
Only if a strong cyber security system is in place, people of a smart city are willing to trust it and are feeling safe to live here.
The 4 pillars of a smart city are important for its success and should always be considered when planning to create intelligent urban areas. Connectivity, Mobility, Public Engagement, and Cyber Security are necessary in order to create a city that is sustainable for the environment, society and economy.
If you want to learn more about smart cities, green buildings and PropTech, feel free to take a look at our other articles.