The advantages and disadvantages of BIM are important to identify before considering purchasing this software.
Have you ever thought about investing in building information modeling software, only to find yourself hesitating about whether or not it's truly worth the expense? If this is something you have been considering, you wouldn't be alone; as such, today, we're taking a look at a few of the critical advantages and disadvantages of BIM in real estate. Hopefully, this short guide will help you find the optimal solutions for your real estate business needs.
Critical Advantages and Disadvantages of BIM in Real Estate
The advantages of Building Information Modeling (BIM) are the simpler design capabilities, easier management and communication between teams, quick visualization, and efficient cost planning. The downsides of BIM are incompatibility, a lack of knowledge and training, and the costs of acquiring the software.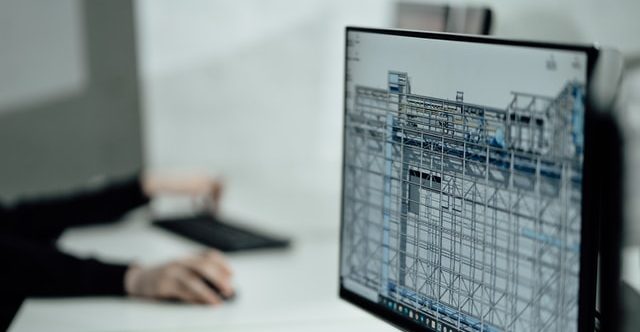 What is BIM in Real Estate?
Before looking further, we need to start with the key points: what are BIM systems and how could they be used in a real estate application? Well, BIM systems – building information modeling – are specialist systems that are capable of combining all of the relevant data and information about a real estate project, thereby offering potentially valuable data for the project manager.
Some of the most popular BIM solutions are Autodesk Revit, Vectorworks Architecture, or Tekla Structures.
Most commonly, BIM systems are used to develop a 3D (three-dimensional) model of the proposed project, which in turn can help ensure that all building geometry, spatial relationships, and geographic information requirements are accurately planned. This can go a long way to preventing further complications and issues from arising down the line, which could compromise the security and long-term success of the real estate project itself.
BIM systems offer advancements from the previous, earlier CAD systems (computer aided drawings), which were much more simplistic in their functions. As such, with BIM designs, project managers are able to see a fully digital construction of the property with relevant data and geometry information, making project management easier in some cases.
During a development or renovation project, designers and developers must plot each individual aspect of the property. The use of 3D models can often be incredibly valuable for ensuring that the project is completed smoothly and successfully while also offering potential benefits in terms of streamlining productivity. 
How to Use BIM in Real Estate
We'll consider the potential benefits and drawbacks of BIM in real estate in a moment, but before we can get that far, we need to consider how BIM can be used in real estate applications. Fortunately, there are countless potential applications for BIM in real estate, making it a highly valuable tool for homeowners and project managers alike looking to the future. Some of these applications include the following points.
The most obvious application of BIM over traditional systems such as computer-aided drawings is that BIM allows the inclusion of more detailed specifications and measurements. As such, BIM systems can be more easily integrated throughout the project. Initially, they can provide a simple function to analyze the potential safety and suitability of the project design. Thereafter, building project managers can use the BIM system to support building efforts, ensuring that projects are completed in a logical, step by step process without compromising the safety of workers or the project's completion.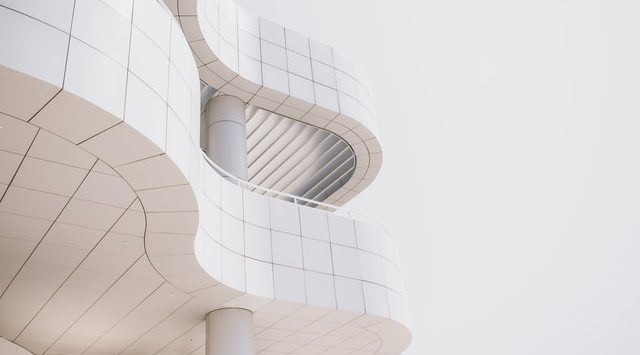 Benefits and Drawbacks of BIM in Real Estate
There are many different benefits and drawbacks associated with building information modeling in real estate, and considering this could have an influential impact on your own real estate project's management. With this in mind, let's consider some of the critical benefits and drawbacks of BIM in real estate to help you determine whether these systems might be right for your development or not.
The Benefits of BIM in Real Estate
There are several key benefits of using BIM in real estate, and considering these could potentially help you find an ideal solution for your property. Indeed, in many cases, BIM software is transforming the standard approaches in place for real estate projects to a great extent.
1 | Simpler Design System
Designing on paper has its place, of course, but the BIM tool allows architects to develop a suitable design that you can be confident of, even before the first building materials have arrived on the site. By taking a more strategic approach to design and planning, your real estate project can ensure that things are going more seamlessly overall, with better space and resource utilization in the project. This allows to increase revenues while keeping costs to a minimum.
Blueprints are a necessity for any building project. Fortunately, BIM software effectively combines structural drawings and blueprints together into a single system, making it much easier to manage the structural features of the property without needing to rely on countless different sheets of paper (which can easily get confusing, especially if changes are required down the line). So, why not make your life a little easier for the next construction project; integrate BIM systems to make management that little bit less tedious overall.
3 | See How the Final Project Will Look Like
While BIM is far more advanced than computer aided drawing software, the fact remains that it's still excellent for simulating the live final building results. In many cases, this can allow the design team to identify what works well and what appears less effective before the building work has even commenced. Moreover, this also helps ensure that the final project is completed to an unwaveringly high standard and in line with the original project brief.
4 | Sell the Properties More Quickly
One of the key benefits of BIM is that it allows users to visualize the end result, as we briefly covered. However, this feature is valuable not only for the design team and the architects themselves but can also help encourage potential customers to invest in the properties (potentially before they have even finished being built). By showcasing 3D illustrations of the final property, pre-letting or pre-selling units is significantly easier.
Saving materials is crucial for properties, both from a financial perspective and from an environmental perspective. With this in mind, implementing a system like BIM that can automatically track and monitor resources could be highly effective for ensuring that your real estate project orders just the right amount of materials – neither too many nor too few.
The Drawbacks of BIM in Real Estate
At this point, we've considered some of the key benefits of BIM when it comes to real estate projects – but what about the drawbacks? After all, there's no single solution that's perfect for every application, and while BIM may be able to provide some advantages that could transform project management overall, it's crucial to consider the potential risks as well.
One of the biggest issues facing BIM systems at present is that, in many cases, they are actually incompatible with the existing design systems that contractors and subcontractors use. As such, with this in mind, you should absolutely consider carefully whether or not BIM would be easy to implement into your construction project and whether or not your construction team will actually have compatible software to use these systems.
2 | Knowledge of the Tool
Another key restriction and limitation of the BIM software at present is simply that many people don't know how to use it. Of course, you can always mitigate this issue by ensuring that all of your staff members receive effective training in how to use the BIM software. Nevertheless, this will still represent major time limitations and costs that could put your project potentially behind schedule. As such, this sort of training may be better suited for times when you don't currently have an active project and your team has time to dedicate to learning how the new system actually works.
It's perhaps no surprise that one of the main drawbacks of the BIM system is expense; after all, that's one of the most common issues with new technologies across the board. Nevertheless, at the moment, BIM remains a new and novel technology, and this means that the price tag associated with it is much higher than traditional systems.
As such, you should carefully consider whether your current building project could benefit from the inclusion of BIM; most private residential projects, for example, are still several years away from successfully implementing BIM. However, larger-scale commercial building projects may be able to use the software much sooner, as these will almost certainly have a more generous budget to enable doing so.
There are clearly countless potential advantages and disadvantages of BIM in real estate, and these may make BIM a valuable option to consider for your own projects. So, regardless of whether you're building a new community of houses and need an innovative design system that works from the ground up, or if you're simply looking to add an extension to your home but want to check how it might look initially, building information modeling can be a great choice.
If you want to learn more about PropTech, commercial real estate, smart building, smart cities, and sustainability, feel free to take a look at our blog.